The BIKDATA platform is built on a fully interoperable back-end system with a 2-year proof of concept. The code for this technology has been fully audited by external technical auditing teams and is now ready to be deployed globally. This system is positioned to impact the 100+million companies around the world which currently have an abundance of dormant / archived data. With BIKDATA, the sleeping giant has arrived, and it Is now time for dormant data to be considered and treated like an asset. The world of Data Monetization has now emerged as a new asset class has been birthed.
Scalable
BIKDATA and its HANA platform are scalable. Depending on the application use case, HANA offers both vertical and horizontal scalability. BIKDATA is highly flexible and easy to manage which makes it a great fit as technology continues grow rapidly.
Interoperable
BIKDATA and its HANA platform are interoperable. The BIKDATA / HANA platform utilizes its private blockchain which can run on any cloud-based service and offers seamless interoperability to all internal SAP applications and external B—BAPS (BIKDATA BUSINESS APPLICATIONS). This enables the platform the ability to communicate with all Blockchain Networks
Sustainable
BIKDATA and its HANA based platform are sustainable based on the HANA and SAP infrastructure it is built upon. BIKDATA brings a backbone that has been sustainable throughout all modern-day market crashes and the new technological waves and innovations. This technology has always been adaptable, and the code has always followed and evolved with time. This technology now integrates itself to the new B-BAPS platform running on our HANA back end. It has been proven that cross app and blockchain integration is possible.

In addition to this, the technology has evolved with the blockchain from generations 1-3 (Proof of work--> Smart Contracts --> Proof of Stake). BIKDATA is built to support all three blockchain generations and more to come.
CORPORATE SOCIAL RESPONSIBILITY
The fact that BIKDATA is scalable, interoperable and sustainable has made us the perfect fit for the new generation of Blockchain technology. One of the most important components to BIKDATA is that we utilize dormant or live data to produce revenue and give back to underdeveloped countries. The fact that we use data to create a new asset class and generate revenue from this data has made us very conscious to the fact that we are privileged to be in the data monetization field. More than 10% of all net profits generated by the businesses and BIKDATA are put aside for social and community impact. The end goal is to help and develop STEM related fields in poverty driven countries with the hopes of making a large difference in the world. BIKDATA has a focus to ensure that with growing profits, we collectively contribute to a corporate social responsibility of impacting regions less fortunate. This is the BIKDATA corporations' "MANTRA".
This is known as the ultimate governance token built as a POS (Proof of Stake). Nourished by dormant or current data that contains an aggregation percentage from all of the underlying council businesses and segregated by fiscal year and organization.
This is a governance token for businesses and the first ever cross chain business application. This is tied to ETHEREUM, EOS, CARDANO and BSC BINANCE.
BIKDATA LABS DEFI PLATFORM
A Unique, one-of-a-kind business defi platform for all the council businesses which allows product referencing and financial cross application development. This platform enables all council businesses the ability to swap their assets with the governance token BIKX or any other approved asset in the ecosystem such as USDT. They are able to build other business council relations, analytics, along with farming and liquefying assets.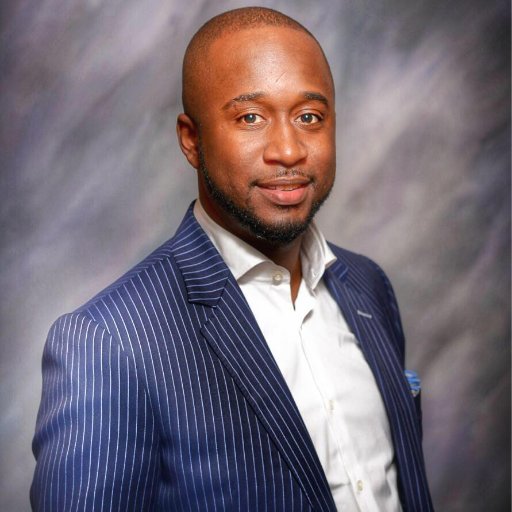 Franzua Rudder has 16 years experience in sales, marketing and distribution. Built Direct sales organizations in 20 Countries within the last 12 years. Scaled multiple ventures which have generated in excess of 50M in revenue. Trained and developed multiple regional and National sales agencies.
Javon Ottay has 11 years of experience with Direct Sales. He's built Organizations in 80 + Countries, 10,000 + distributors. He is a Social Media and Website Content Creator. He is an online sales coach. He went to Sheridan College for Business & Marketing.
Return On Investment (ROI) Case Study
Allow us to test one of your business verticals and look at 1 year worth of data for 90 days and see for yourself the value of integrating BIKDATA in all other lines of your business"
Franzua Rudder
President & CEO Chief, BIKDATA
A client of BIKDATA and their experience in 2020 did $13M transactions as a company

Generated $120M in revenue with the BIKDATA system Minted $13M token valued at $0.76USD each

30% of token went to their company profitability and generated approximately ($3M USD) in gross profits by extension of the BIKX coin

BIKX coin swaps USDT or any ERC20 to provide liquidity
Return On Investment (ROI) Case Study
Allow us to test one of your business verticals and look at 1 year worth of data for 90 days and see for yourself the value of integrating BIKDATA in all other lines of your business"
Franzua Rudder
President & CEO Chief, BIKDATA
A client of BIKDATA and their experience in 2020 did $13M transactions as a company

Generated $120M in revenue with the BIKDATA system Minted $13M token valued at $0.76USD each

30% of token went to their company profitability and generated approximately ($3M USD) in gross profits by extension of the BIKX coin

BIKX coin swaps USDT or any ERC20 to provide liquidity
Our previous and current partner operations span around the world with footprints in various industries from transportation, utilities, manufacturing, construction, government agencies and more…
PREVIOUS CLIENTS OF BIKDATA